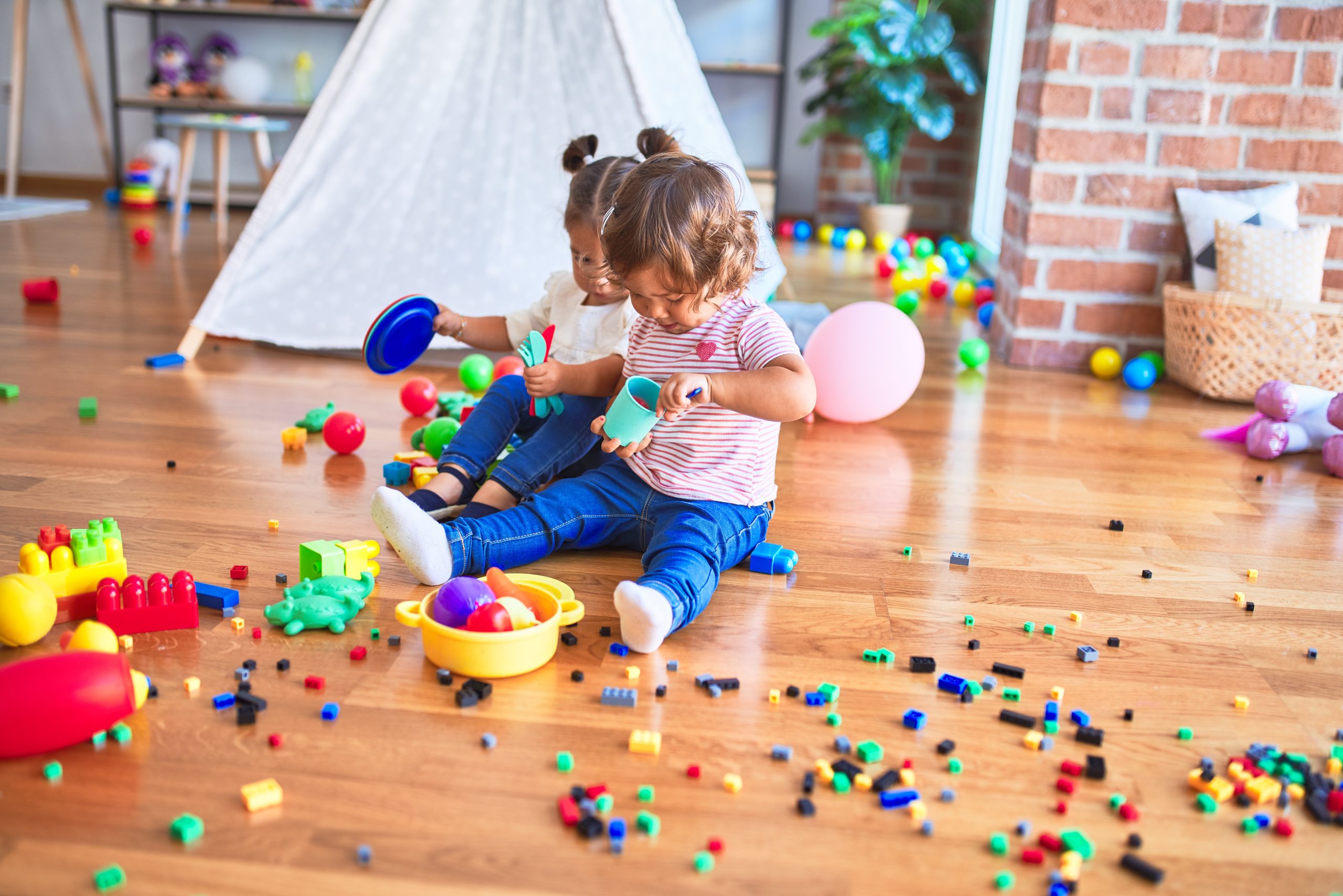 Since most parents work outside the home, most preschool aged children receive some form of child care. While many are cared for by nannies, babysitters or other family members, the remainder attend Childcare Facilities.
This presents a world of opportunity for those looking to take the next step and start a childcare business of their own. Starting a Childcare Facility can be both personally fulfilling and financially rewarding.
Why Start a Childcare Facility?
Opening a Childcare Facility can be intimidating, but it can also be incredibly rewarding. While there is no blueprint for success, many child care business owners find joy in the journey. So whether it's your passion for kids or desire to serve parents in your community, there are many valid reasons to open a Childcare Facility.
What's important is that you also need to consider your own unique reasons for wanting to open a Childcare Facility, as these reasons will then motivate you to follow through on your dream. Even though you will face obstacles along the way, the payoff of opening a Childcare Facility is certainly worth the struggles.
Advantages to Starting a Childcare Facility
Starting your own Childcare Facility can be advantageous on multiple levels. For one, you'll have the personal satisfaction of starting your own care centre from scratch. Then, there's the joy of spending time with children and learning life-changing lessons along the way.
If you're still on the fence about starting your own Childcare Facility, consider these likely advantages:
Emotionally rewarding: Working with kids teaches you to be patient and enjoy the simple things in life. You'll also have the flexibility of having your own business versus being confined to a traditional day job.
Financial freedom: By opening a Childcare Facility, you're in control of your income rather than reliant on a typical paycheck. You can maximize your earning potential and make investments back into your own business.
Personal child care: If you have your own child, you can care for them while you're running your Childcare Facility. This will save you money and give your offspring opportunities to make friends with other kids.
Continued education: Opening a Childcare Facility can open the door to new opportunities in the field of child care. You may be presented with another job position or choose to pursue additional education of your own accord.
Extra money: Rather than stay home and care for your own children for free (assuming the original plan was to be a stay-at-home parent), why not make some extra money by caring for other children at the same time?
Tax deductions: As a business owner, you can write of certain expenses as business expenses, saving you money on your taxes. These expenses can include a portion of your housing payment (if you have an in-home Childcare Facility), your telephone bill, your vehicle, child care supplies and more.
These are just a few of the many advantages of starting your own Childcare Facility. Now let's address some common questions you may have about being a Childcare Facility business owner.
Steps to Starting a Childcare Facility
Starting a small business in general is always a journey. While we've outlined a few steps to getting your business up and running, know that there is no one "right" way to achieve success. You'll learn many lessons along the way and are likely to pave your own path.
That said, here are a number of steps to consider before starting your Childcare Facility
Learn About Childcare Regulations
You might have started off as a babysitter or a nanny, but in order to start a full-on Childcare Facility, you need to ensure that the service meets the measures set out in the Childcare Regulations of 2016. In addition, Tulsa has published a Quality and Regulatory Framework to help childcare services to meet the Regulations.
The Regulations for childcare providers include;

Health, welfare and development of the child

First aid and medical assistance

Management and staffing

Adult/child and space ratios

Behaviour management

Register of pre-school children

Information for parents

Premises and facilities

Safety measures

Food and drink

Insurance

Create a Business Plan
In starting any type of small business, it helps to have a business plan. Having a business plan helps you set tangible goals for your business, organise your business structure, outline your services and so much more.
Seek Out Grants and Funding
There are certain costs associated with starting a Childcare Facility. If you don't have the money you need to cover your initial start-up costs. You might also consider taking out a loan. Know that the goal is to use these funds as an investment that will yield profitable returns in your business.
Once your childcare centre is operating, apply for grants available to you. Pobal offer a number of management and support services on behalf of the Government.
Draft up a Contract
As a small business owner, having a contract is always a good idea. The parents that come to your facility are essentially your clients, and you want to have a solid contract in place to protect yourself from any legal issues.
We recommend seeking out a trusted Solicitor to draft up a contract according to your needs and business requirements.
Establish Policies and Procedures
Establish policies and procedures for the families that attend your Childcare Facility and your staff. These procedures may include an emergency plan, safety procedures, privacy protocols and rules for your facility.
Having these procedures in place will help you keep the children safe and protect yourself from liability (in some instances). In establishing your policies, be sure to review your local child care licensing requirements to ensure compliance.
Hire Staff as Needed
When you're first getting started, you may just be a company of one, as you might want to save the cost of hiring unnecessary help. But over time, you may need to hire help to take care of the kids during the day.
This is especially true if you find yourself running up against the required ratio of staff to children, as outlined in the regulations. Be sure to review these to make sure you have enough staff for the number of children you plan on caring for.
Also, make sure all child care staff undergo criminal background checks and provide references to ensure the safety of the children. Make your hiring decisions carefully to keep your facility safe and maintain a stellar reputation.
Market Your Childcare Facility
You have your Childcare Facility set up and open for business, now how do you get families in the door? As with any small business, you'll need to market yourself to attract potential clients.
There are many ways to market your Childcare Facility
Consider building a website that provides more information about your services. With a website, you can then use search engine optimization (SEO) to attract organic traffic from Google. That way, when families search for a Childcare Facility near them, your business is likely to show up in the search results.
Create flyers and post them around your local community—at businesses, schools and coffee shops. You can also run paid ads on Google or Facebook to draw in families from your local area.
Another effective marketing tool for Childcare Facilities is social media. Platforms like Facebook, Instagram and LinkedIn can be used to promote your business and draw in potential clients.
Provide Top-Quality Care
The success of your Childcare Facility depends on you providing top-quality care to your families. If the kids at your facility are properly cared for, and, even better, enjoy coming to your Childcare Facilities, you're likely to attract more referral business. Positive reviews can work wonders to attract new clients..
Manage Your Business Finances
Many small businesses fail due to poor money management. If you want your business to succeed, you'll need at least a basic understanding of business accounting and how to manage your expenses.
Staying on top of your business finances is more than just tracking revenue in and expenses out. You'll need to plan for taxes and make informed decisions when it comes to how you're going to allocate your funds.
Hiring a professional and using accounting software will help track revenue, manage expenses and more. An accountant will assist you in making smart financial decisions and help you stay on top of your business finances so your business is not only surviving but thriving.